Who is Mr. Perina? That is a good question. I think through out our lives we are somewhat constantly changing, adapting to our new rolls, environment and the people around us. So at this point in time Mr. Perina is a caring, hard working teacher with many responsibilities. He loves the magic of teaching and making his students laugh while they are learning. Mr. Perina not only teaches his subject to the best of his abilities, but he also wants his students to be successful in life. So he dovetails social emotional learning into their lesson so that it will help open doors to success throughout their lives.
Mr Perina's passions are teaching, traveling, learning new things about our cosmos, history, music and biking. His mottoes or sayings are "See the world before you leave it", "Carpe Diem" and "Rock & Roll".
Powered by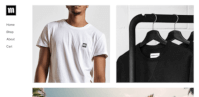 Create your own unique website with customizable templates.